How Do I Reset the Check Engine Light on my RAM 1500?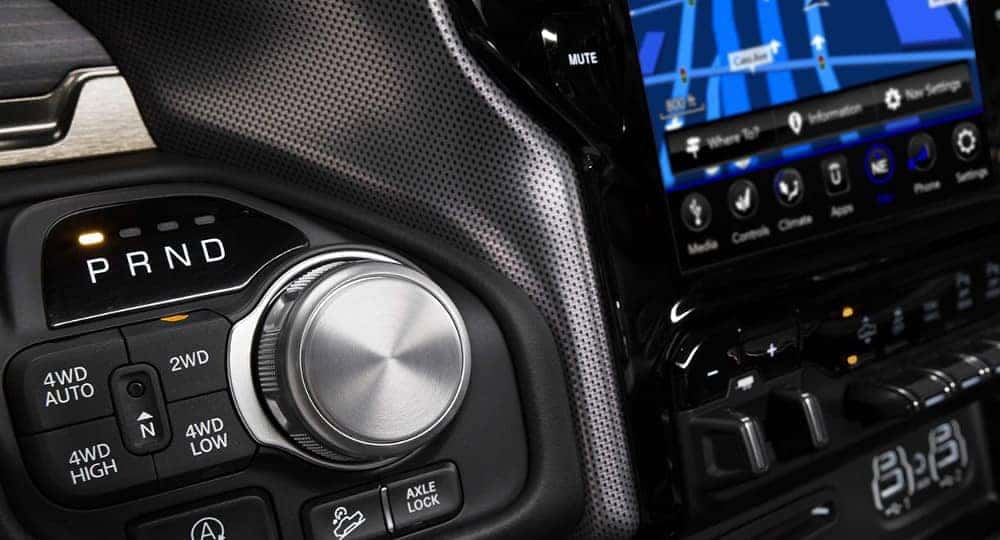 To reset a check engine light on a RAM 1500, all you have to do is
Disconnect the negative cable from your battery
Wait 20 minutes
Reconnect the negative cable
This should reset the the computer. In some older models, you may also need to drive the truck for up to 50 miles to re-calibrate the computer.
Note that when the battery has been disconnected it not only resets the computer, but most likely will also reset the security system or other electronic systems inside the vehicle.
As you can see, it is relatively easy to reset the check engine light on a RAM 1500, but it's very important that you first determine what caused the light to come on in the first place. Learn more in this guide from Gregg Young CDJR.
Why is My Check Engine Light On?
Reasons for the check engine light to come on are as varied as simply not having the gas cap secured tightly to having a faulty solenoid. At any rate, when you see that the check engine light has been activated, the first thing you need to do is to determine what's going on.
Make Sure it's the Check Engine Light: It seems obvious, but with the various warning lights built into new vehicles, it can be easy to mistake the Service Required light, for example, for the Check Engine light. Your Chrysler, Dodge, Jeep, Ram owner's manual should have a guide that identifies each warning light.
Check Your Gas Cap: This is the most common reason a check engine light come on, and it's the easiest to fix. Access the gas cap, remove it and carefully replace it, making sure that is is seated correctly. Then disconnect the battery, as described above, reconnect it, and the check engine light should turn off.
Check the Codes: There are a variety of error codes generated by the computer that pinpoint exactly what is causing the engine light to appear. These error codes can be retrieved by using an automotive diagnostic scanner. Many of these can also clear the code and turn off the warning light. DIY types can purchase one of these code readers to take care of the problem themselves, but if you're like most Alda or Doniphan area drivers, you'll probably feel more comfortable having a professional, such as the certified auto techs at Gregg Young CDJR, take care of this for you.
Rely on the Chrysler, Dodge, Jeep, Ram Service Experts at Gregg Young CDJR
New vehicles feature many different computer systems and it can be difficult for the backyard mechanic to diagnose and fix certain issues. If you run into any problems, from your check engine light coming on, to your tire pressure monitor, you can trust the professionals at Gregg Young CDJR to get the job done right. Schedule a service appointment with us today and we'll get your car, truck, or SUV into our state-of-the-art service center ASAP. Have a friend who can't get their Grand Caravan engine light to turn off? We can help them, too! Just direct them to our helpful guide.
---
Our Current Service Specials
---
Our Current Parts Specials
10% OFF Bonus Coupon Discount
Discount on service and/or parts purchases. Total purchase must be $15 or more. Redeemable at our dealership only. Not applicable to previous charges or existing accounts. Not redeemable for cash or body shop repairs. Must present the original coupon upon arrival for initial service. Not valid with other offers. Customer is responsible for local tax and Shop Supplies fee. Valid for most makes and models. See Service Advisor for complete details. ©2018 FCA US LLC. All Rights Reserved. Chrysler, Dodge, Jeep, Ram, Mopar, SRT and HEMI are registered trademarks of FCA US LLC. FIAT is a registered trademark of FCA Group Marketing S.p.A., used under license by FCA US LLC. Maximum Value: $50.00. Offer Expires 11/30/2018
Gregg Young CDJR
1803 South Locust St, Grand Island, NE
Service: (844) 351-1406
10% OFF Bonus Coupon Discount
Expires:
Discount on service and/or parts purchases. Total purchase must be $15 or more. Redeemable at our dealership only. Not applicable to previous charges or existing accounts. Not redeemable for cash or body shop repairs. Must present the original coupon upon arrival for initial service. Not valid with other offers. Customer is responsible for local tax and Shop Supplies fee. Valid for most makes and models. See Service Advisor for complete details. ©2018 FCA US LLC. All Rights Reserved. Chrysler, Dodge, Jeep, Ram, Mopar, SRT and HEMI are registered trademarks of FCA US LLC. FIAT is a registered trademark of FCA Group Marketing S.p.A., used under license by FCA US LLC. Maximum Value: $50.00. Offer Expires 11/30/2018