How Much is an Oil Change?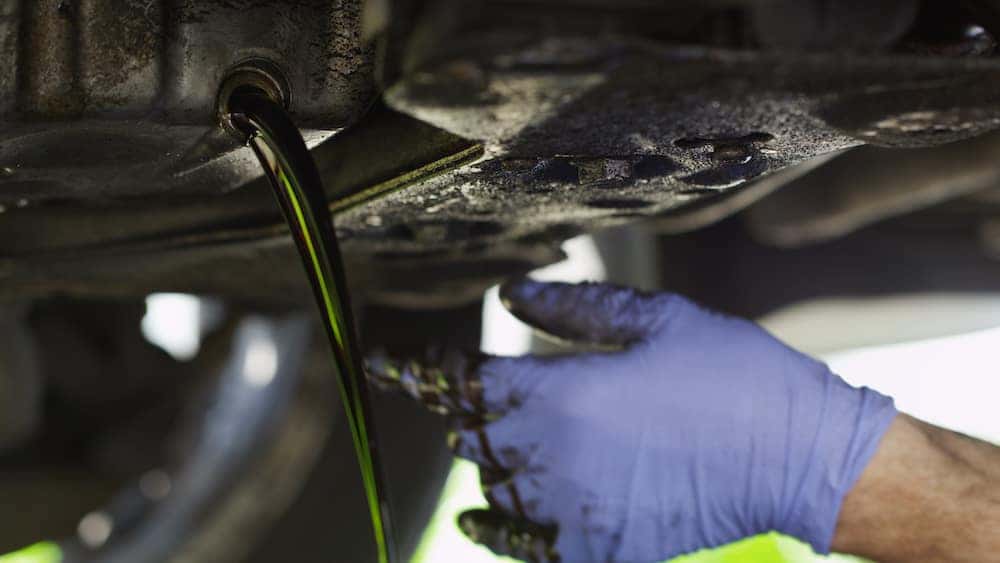 One of the most common service questions asked by drivers is, "How much is an oil change?" Oil change prices fluctuate based on the Chrysler, Dodge, Jeep, or Ram you drive, as well as the oil required. Regular oil changes are typically $25 to $50. To help Alda drivers plan their next oil change, Gregg Young CDJR's service center has put together the following guide to understanding oil service costs.
How Much Does it Cost for an Oil Change?
If your car is due for an oil change, keep a few of these tips in mind to help save on service costs:
Synthetic oil is highly refined and enhances the power of high-performance engines, which is why it costs about $45 to $70. It's not required for all CDJR vehicles, so check your owner's manual before you splurge on a full synthetic oil change.
Diesel oil change costs are about $50 to $70. Using synthetic oil can up those prices.
Want some of the benefits of synthetic oil at a lower price? See if a synthetic/conventional oil blend is right for your vehicle.
Another great way to save money on routine services, such as tire rotation or brake inspection, is to schedule those services with oil changes. You can also ask us about any other car issues you've noticed, such as a faulty battery.
Why Choose Gregg Young CDJR for an Expert Oil Change?
You have plenty of options for oil change service around Doniphan, but Gregg Young CDJR knows CDJR models front to back. Additionally, we give our customers peace of mind with our knowledge and experience.
Our Express Lane makes it easy to get oil changes, as well as fluid checks and more, quickly and efficiently.
We're always offering specials on services like oil changes, transmission fluid replacement, parts and labor, and more.
Visit Gregg Young CDJR for Affordable Oil Changes!
Schedule an oil change online at Gregg Young CDJR in Grand Island. We're located near %%target_city_3% and Chapman. We can also help you with other issues, such as how to reset the check engine light on any vehicle. We even have model-specific guides, including how to reset the engine light on a Grand Caravan!
Oil Change Coupons and Service Specials at Gregg Young CDJR